Enjoy, Create & Prosper
Our objective is to create a productive work environment where employees are happy to work in and clients visiting have a success experience.
We aim to inspire confidence and clarity in the often challenging and overwhelming space management. We do this through the visual choosing of the colors and sound privacy, taking into consideration our space around us to suit the practical and common-sense approach for each client.
The outcome is employee retention and a successful image for company growth.
We carry a good selection of contract office furniture, seating, and ergonomic lines to suit our client's image, practical workspace planning and budget requirements.
Our mission is to understand our clients' needs and supply the right products to meet those needs, keeping in mind the visual effects and practical applications needed to perform the tasks at hand.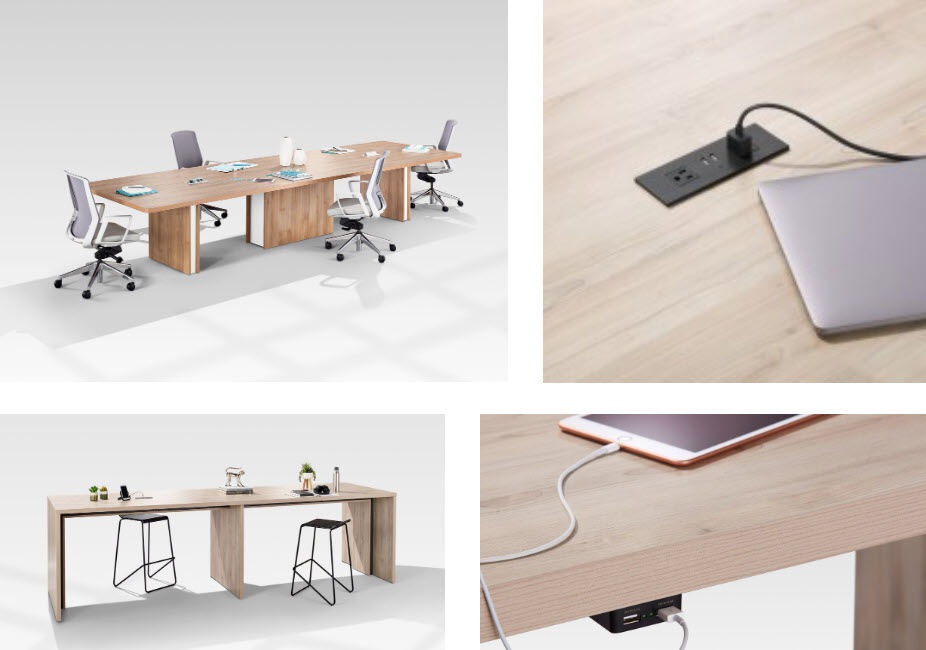 Sophisticated, Professional, Impactful
Meeting tables to support today's office environment needs with easy wire management options.
Kip: 40″ High, 60″-144″ Wide, 30″-42″ Deep, 1.5″ Surface and Gables.
Norris: 29″ High, 36″-60″ Deep, 72″-240″ Long
->Koko: 24″ H x14″ Long x 20″ Wide or 16″ Round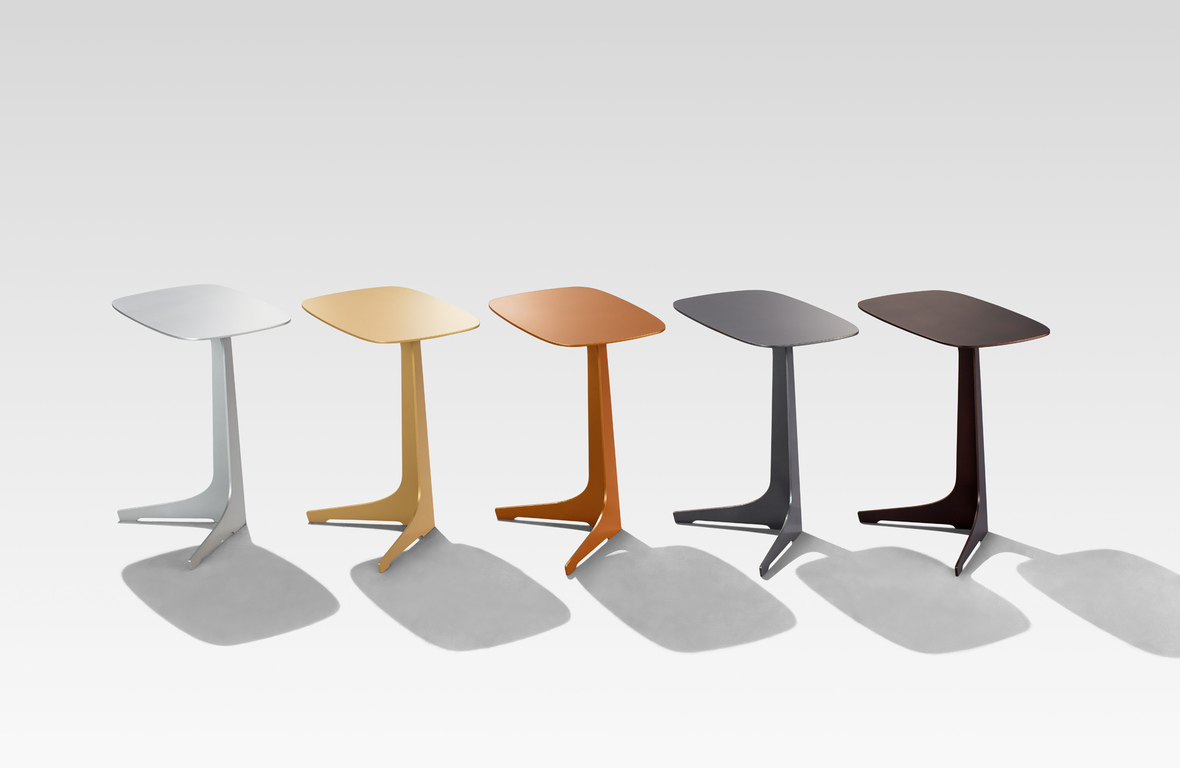 KOKO
Work from Anywhere, light easiy moves with you.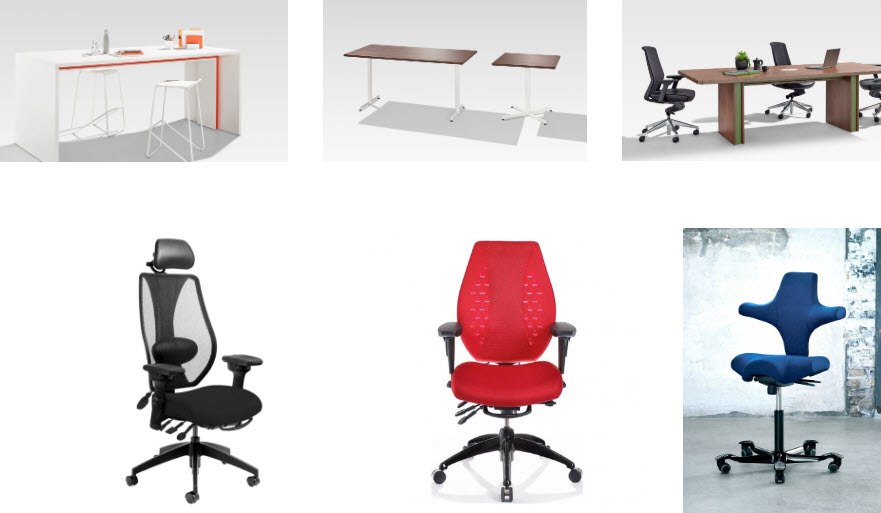 Improve workplace wellbeing with an ergonomic workstation
https://ergocentric.com/resource-types/brochures/
The application of ergonomics in the workplace improves productivity, plain and simple. Employees are your most valuable asset, so it's important to provide an ergonomic workstation that allows them to do their best work. When employees are free from fatigue and discomfort during their workday, they are more likely to demonstrate excellent attendance and commitment, as well as morale and engagement.
Well-designed ergonomic seating that provides stable support for movement and task accomplishment is arguably the single most important component of a healthy working environment.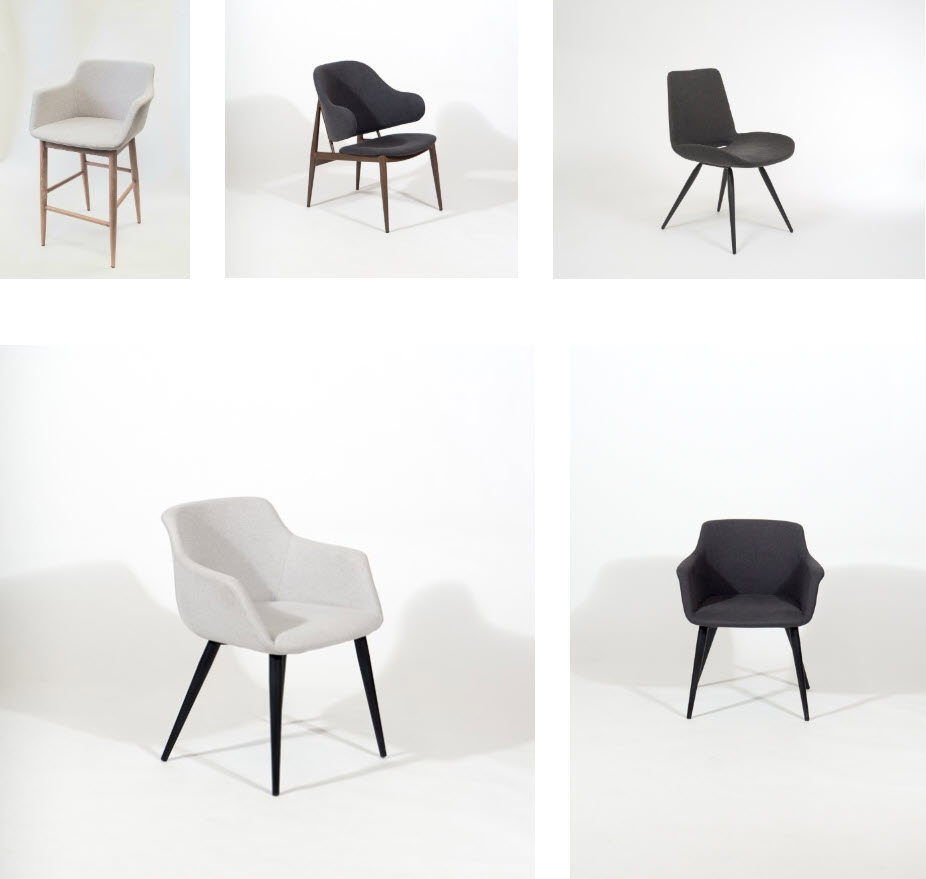 Choose the Right Product for Your Needs.
Good furniture is not only cost-effective and comfortable; it's also productive. We'll help you assess your ergonomic needs – how long will your new furniture be used during the workday? Will it be stationary, or will it move? Should the chairs be height-adjustable?
The more thought you give to your budget and your employees' needs, the greater the prospect of making the right decision.
Quality & Price. Quality doesn't always mean 'more expensive.' It may also mean that value is delivered over longer periods of time. While lower-priced furniture may save you money in the short run, repairs and replacements caused by inferior quality could quickly cancel out any cost-benefit.
->Kind regards,
Edit & Michelle
Inspired Business Interiors Inc,<-
Happy to be of service